When you're in a trade, you don't have the luxury of time to shop around -you need to know you're getting the best deal for the best outcome and with no mucking about. At Bull, we've made the decision around your ute build real easy. From national fleets to single utes, Bull is the turnkey solution that helps your team get things done, helps you deliver the very best build at the best price, and helps your business look a million bucks. With a nation-wide footprint and partnerships with everyone who matters, just deliver our invoice to any dealer and we'll bundle the cost into the car finance and take care of the rest. We back our words with four promises you won't find anywhere else.

We're ready with world-class design
With completely standardised manufacturing, you can be sure of GVM compliance, vehicle consistency and spec, now and for any future additions.

We're ready with incredible value
The major supplier partnerships we have in place get you industry pricing on all accessories, reducing your total cost, while keeping everything on one invoice.

We're ready with unbeatable quality
We only use professional strength steel and aluminium, manufactured right here in Australia and proven in the toughest conditions across the country.

We're ready with superior service
From clearly defined timelines we never miss, to having one number to call for any additions, we've built our business on service that makes your job easier.
We have a proven design to suit the needs of any industry or task.
We help adjust the design and weight schedule until approval.
We get the best deal on accessories, bundling all costs in to dealer invoice.
We start, staying in touch so you know what's going on, as it happens.
We deliver the finished product and talk you through features.
We stay in touch to make sure everything is working exactly as it should be.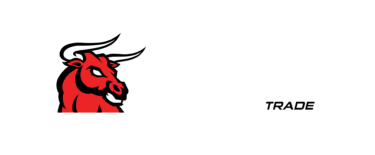 CHOOSE BULL FOR YOUR BUILD & WE GUARANTEE