CANOPIES

COMMENCE

In 2002, we were a fabrication business headed up by two experienced tradesmen: Andy Park and John Porteus.

We weren't building ute canopies - we were an engineering shop specialising in bespoke fabrication for some of WAs largest breweries and other large commercial works. Andy, who owns and manages Bull to this day, was badgered by a friend who wanted him to build a canopy. After about six months of pestering, Andy finally gave in - and the first Bull canopy was created.
HONING
THE CRAFT
For the next year or so, we built a small range of canopies. After a while, we began to pick up ways to build better - and by injecting some of our trademark creativity, we soon began providing bespoke designs. Custom fabrication made for small successes, but it was tricky to scale up in a commercial sense.
We began to ask ourselves: is there a smarter way?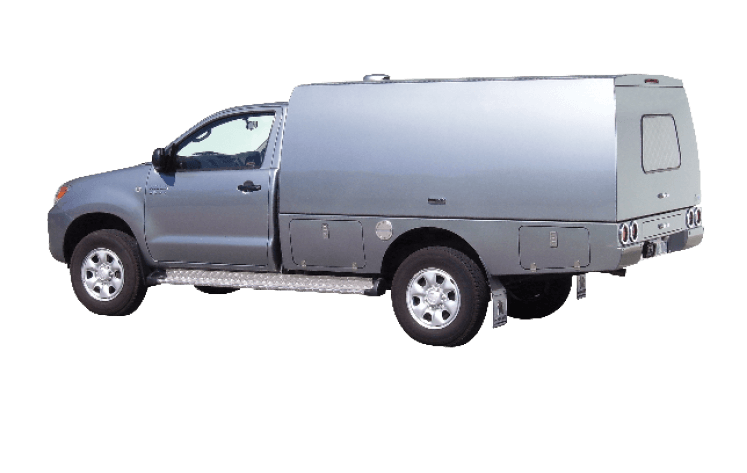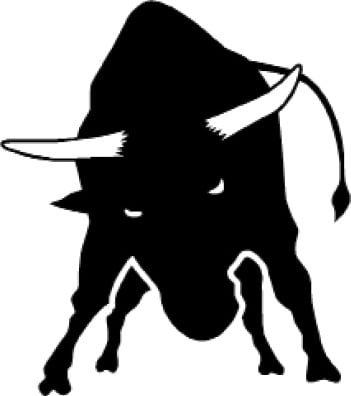 MILESTONE:


DEFINING BULL

In 2003, we became Bull Motor Bodies. This was a huge step. We wanted a name that reflected the strength of what we were building - a name that was easy to remember and reflected the toughness of our product. It had to be something simple - red, black, white and powerful.

We registered Bull in 2003, and we've stuck with it for almost 20 years.
While we were creating a small run of bespoke canopies, we identified a need in the vehicle buildup market for a standardised, scalable and fit-forpurpose solution.
To get there, we had to change the game - and that's where automation came in.
REFINING


INNOVATION

From 2004-2006, we worked to design a new way of fabricating motor bodies - a way that could streamline the process, shed excess weight and lead to a more stylish body. This resulted in the development and successful release of our 'AeroBody' range, which then led to interstate contracts with some of Australia's largest fleets.
THE

BREAKTHROUGH
By 2007, the mining boom in Western Australia had well and truly made its mark. At that time, most of the skilled tradespeople in Perth disappeared up north in pursuit of greener pastures! At this point, we came into our own. We saw opportunity in adversity and decided to start building motor bodies in a completely new and innovative way.
We set ourselves the goal of investing in 3D automotive design and production automation to create a complete range of motor bodies, that could be used across multiple industries, whilst being able to survive Australia's toughest conditions.
THE
NEW Way

of WORKING

Working with our 3D designer, we researched and developed a range of new manufacturing processes, including unique extrusion profiles, laser cutting, automotive adhesives and the use of composites. We began to use specialised tools and equipment to build more efficiently and standardised our designs to achieve a full suite of products to satisfy all of our client's light vehicle requirements. By the end of 2008, we released the MKII product range and started a new chapter with a new brand image.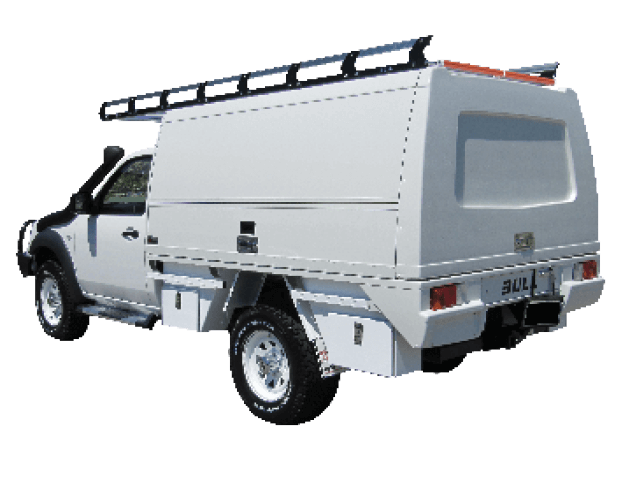 REALISING

THE BENEFITS

When we set out to reinvent our manufacturing process, we locked in a culture of innovation and continuous improvement throughout our entire team. In the following years, we focused on perfecting our designs, systems and service. This removed the margin for human error in our manufacturing, which improved the quality and consistency of our product range, positioning Bull as one of Australia's leaders in automotive manufacturing. Our highly recognisable product range and exceptional service started to attract attention.
MOVING
BEYOND BORDERS
Our growth has always been calculated and conservative. We were determined to prove our products thoroughly in the extreme conditions of WA before releasing them to the national market. Growing demand from some of Australia's largest fleets created the opportunity for Bull to grow nationally and in 2013 we opened our first interstate branch in Queensland.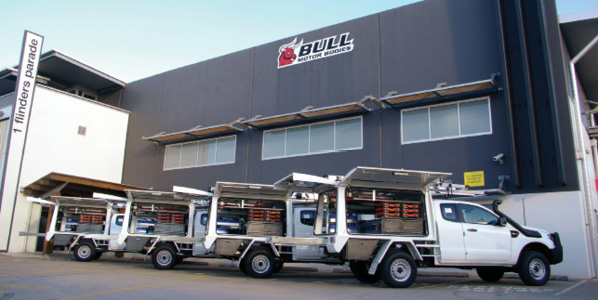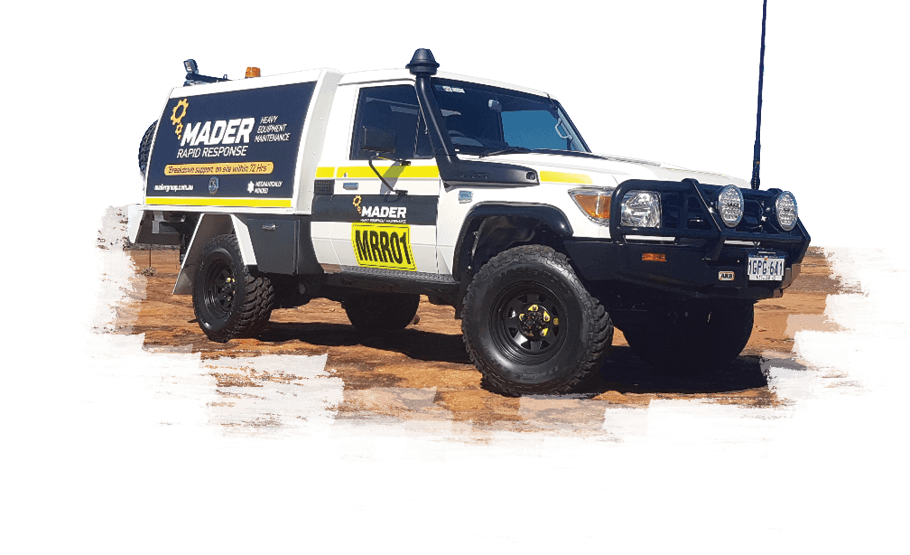 EXPANDING

THE
RANGE
In the last five years, we have been refining our range and solutions to meet our ever-growing list of clients across the country. To better serve our larger clients, we began offering a fleet consultancy service. Today, we partner with industry-leading vehicle accessory suppliers to offer a complete vehicle build service - from bull bar to tow bar and everything in between.
ANOTHER STEP TOWARDS
GOING NATIONAL
After refining our packaging and logistics system, we opened our national distribution centre in 2018. This centre handles all manufacturing and distribution for WA and QLD and is now capable of supplying all future Bull branches nationally
MILESTONE:
In 2018, we celebrated
10,000

vehicles on the road in Australia.
2020 &
beyond
PREFERRED PROVIDERS
Today, we are the preferred provider for some of Australia's largest fleets. We're trusted by and deal regularly with local, state and federal government agencies, emergency services and FMOs around the country, plus every vehicle manufacturer and every major mining company in Australia. We continue to choose class leaders in our field, and we partner with them to keep doing what Bull does best: delivering Australia's best range of aluminium ute bodies. We've got no plans to slow down anytime soon.